Online Donations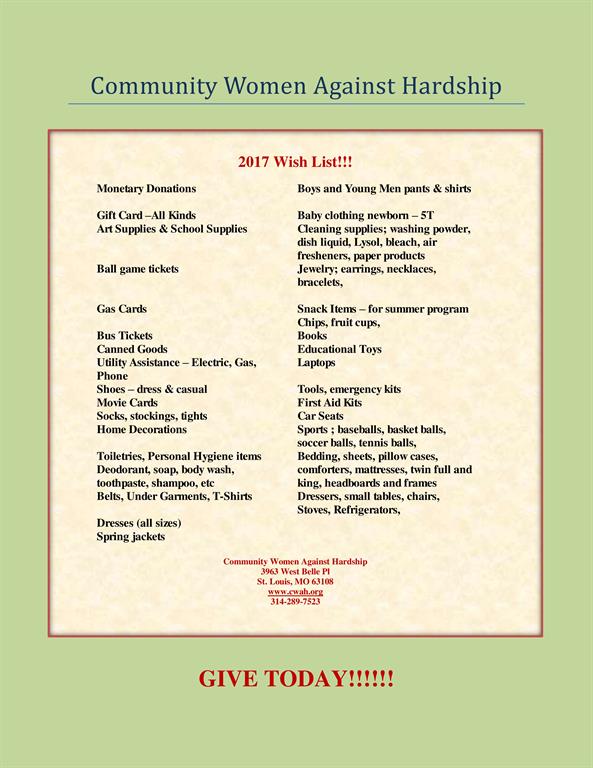 Community Women Against Hardship receives its funding for its programs, services, and workshops through fundraising events, sponsorships, grant money, and donations from; corporations, small business owners, charitable foundations, and caring individuals donors like yourself.
Your generosity makes it possible for CWAH to continue our mission

.
Thank you for your interest in supporting our agency in its efforts to serve the community. Your generosity enables us to continue to provide essential services for parents and their children in St. Louis City. Our Family Support Center relies on your generous gifts and selfless volunteer service to operate.